Easy ways to manage your finances
Checking your account balances and reviewing your recent transactions are good habits to establish. With our simple account management tools at your fingertips it's easier than ever to keep track of your finances.
Sign up for online banking GET STARTED
Download the Michigan Coastal Mobil App. Take your banking with you on the go. Just download the free app on the APP Store or Google Pay **You musk sign up for online banking before you can use Mobile Banking.
Get Transaction alerts. You can decide when, and if, you want notifications sent to your phone or email for low balances, large deposits, or large withdrawals. To set up transaction alerts, just sign up for Online Banking. Then contact us for more details.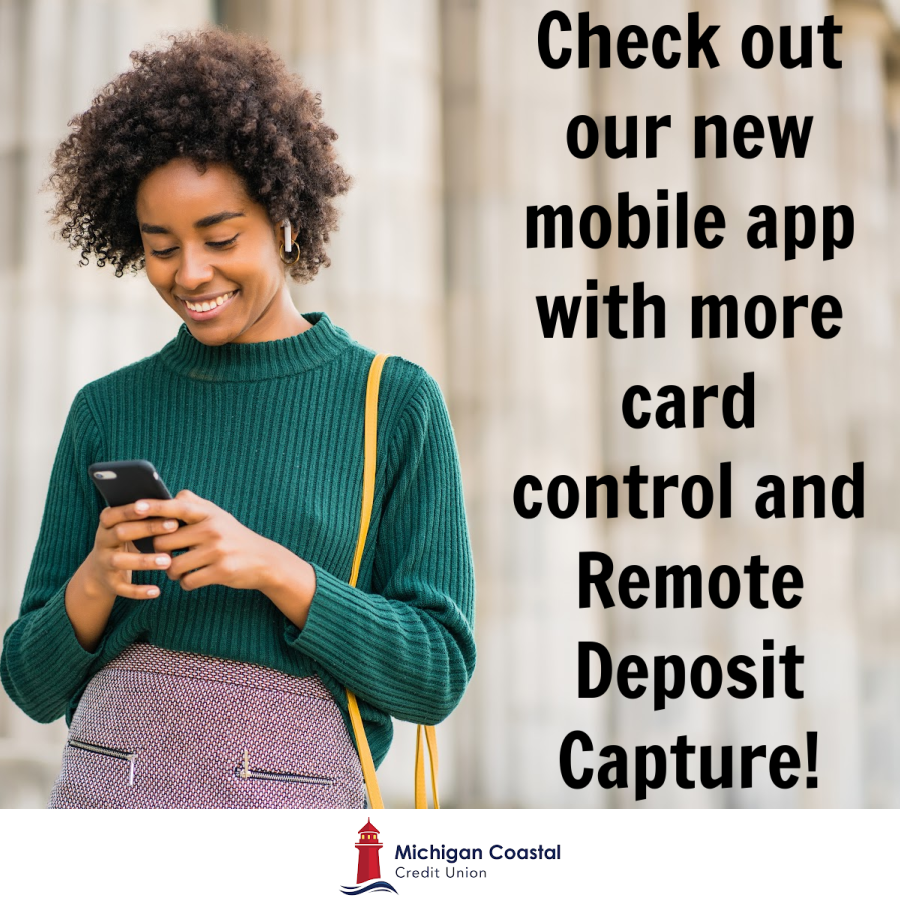 Go to main navigation